Aegis U pod Kit - Geekvape
800mAh
Internal battery
MTL
DLR
Do you have a
question
about this product?
Forbidden under 18 years old
Here is a nice little pod from Geekvape. The kit pod Aegis U will seduce the vapers apprentice by its simplicity of use and the experts by its portability which allows taking it everywhere without constraints.
The podmod Aegis U may be simplistic in its use, it is no less stylish with its leather finish of the most beautiful effect, as pleasant to the eye as to the touch. To preserve its sleek look, you won't find any buttons on the Aegis U, it will automatically turn on when vacuuming.
The Aegis U is armed with an internal battery of 800 mAh rechargeable via USB-C and provides a maximum power of 20W, enough to vaper in tight draw MTL or RDL for long hours
The Aegis U pod is compatible with u cartridges of Geekvape, available in 0.7 ohm and 1.1 ohm, which you can test with this kit to find the one that suits you best.
Finally, a little extra not negligible, this pod Geekvape is shock and water-resistant, I speak of splashes of everyday life, do not go to do a 100 m freestyle with.
The Aegis U, the pocket Aegis by Geekvape.
On this Aegis U, you will find the signature Aegis of the manufacturer Geekvape with leather details. But above all, a funny robustness for such a small man who will take the blows without flinching. The Aegis U is also water-resistant, at least, the splashes of everyday life like a little drizzle or the bastard in BM who went full speed in the puddle while you were on the pavement. The important thing is to avoid getting the USB-C port, which is not protected at the base of the pod, wet, so we avoid taking it on the paddle if you're still a novice.
The Aegis U has no button, so you will only have to suck to vaper, the draw will be activated automatically. This function allows a great simplicity of use, a little less obvious with each glass cashed, if there is no steam, is that you pull on the USB-C port
The pod Aegis U, small perfs, just right.
In terms of performance, the podmod Aegis U does the job amply for an MTL (tight draw) or RDL (draw a little more air) very low energy. Its maximum power of 20W accompanied by its internal battery of 800 mAh will let you vape a whole day without worry provided that you are not to vape, what Gainsbourg was to Gitanes. In this case, you can quickly recharge your pod Aegis U with the USB-C cable provided in the kit to start again.
Aegis U, Cartridges U.
No need to look for noon to fourteen hours, your pod Aegis U goes with the u cartridges from Geekvape. In this kit, you will receive both existing versions (0.7 ohm and 1.1 ohm), so you can test everything the Aegis U pod has to offer
- Cartridges U 0.7 ohm: RDL draw - ratio 50PG/50VG to 30PG/70VG - compatible nicotine salts and nicotine rate "high". Prefer nicotine salts dosed in 10 mg or 9 mg for classic freebase liquids.
- Cartridges U 1.1 ohm: MTL draw - ratio 60PG / 40VG to 50PG/50VG - compatible nicotine salts, CBD and high nicotine rate.
The 2 ml capacity of the cartridge U is filled on the side by removing the magnetic cartridge of the pod and inserting the liquid in the hole protected by a silicone cap.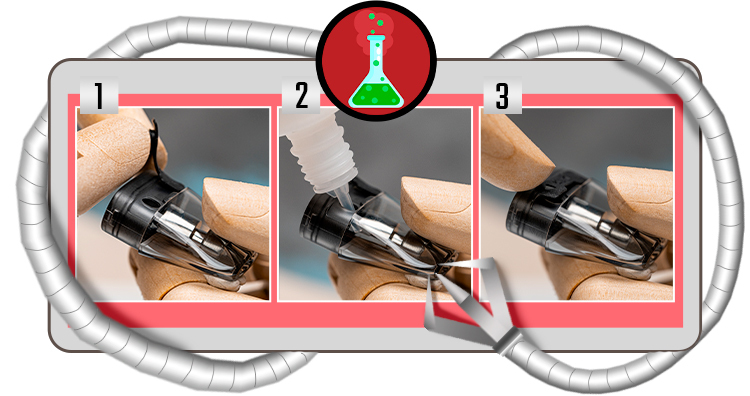 Dimensions of the Pod Aegis U Geekvape
The Aegis U pod kit contains :
- 1 pod Aegis U
- 1 cartridge U 0.7 ohm
- 1 cartridge U 1.1 ohm
- 1 USB-C cable
With its wide range of products, such as pods, ecigarette kits, clearomizers, disposable vapes, Geek Vape has managed to make a place for itself among the manufacturers of vape equipment. Its products with increasingly innovative designs and technologies are very popular with vapers.
Capacity (ml)

2 ml

Hardware format

Pod system

Battery life

800mAh

Battery type

Internal battery

Maximum power

20W

Type of inhalation

MTL, DLR

Tank material

PCTG

Airflow

Non-adjustable

Drip Tip compatibility

Drip Tip Not replaceable

Connections

Owner

Fill type

Side Filling

Charging possible via USB

Yes

Charging connection

USB-C

Compatible with

U Cartridges - Geekvape

Country of manufacture

made in China
For any questions regarding your order or product availability please use our contact form
Free delivery from 29,90CHF purchase
If you don't smoke, don't vape